Post by Hotaru on Jun 1, 2011 20:43:43 GMT -5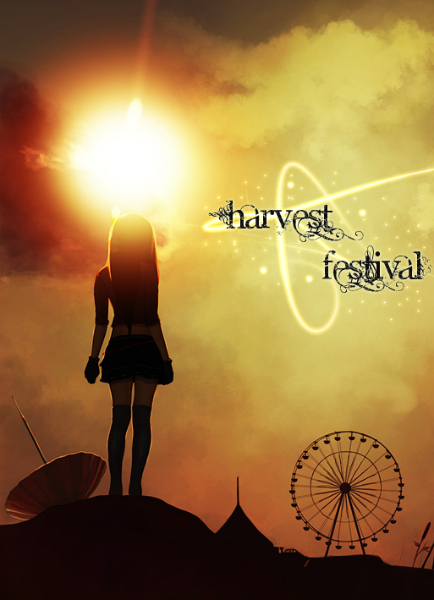 sunset...

You always knew that life as a traveling Pokemon trainer would be difficult. You'd heard stories from friends, or family, or even from the idle chatter of strangers you pass on the street. Still, you'd always thought that you could handle it when your day came. In a way, you were right. After all, you'd made it this far hadn't you? However, since your departure, your heart has grown heavy with homesickness, and every step towards the new horizon can only be thought of as a step farther away from home. Though your legs ache, your brow is stained with sweat, and your backpack weighs down heavily on your shoulders, you resist the urge to stop or even turn back. You're determined to make it; to realize your dream of independence and happiness for yourself and your pokemon.

The sun hangs lazily in the sky, it too tired from a long day and anxious to allow the moon to take it's place. It's once searing light has dimmed, flooding the sky with a pastel orange glow. You'll need to set up camp soon, yet somehow another night with nothing but a campfire and a sleeping bag seems worse than wandering all night. Your eyes glaze over and settle on the dirt road, only half paying attention so you can lazily shuffle away from rocks in your path.

After what seemed like an eternity, a heavy breath escapes your lungs and you stop, picking your head up and looking farther down the route's path. You blink. Surely you must be hallucinating. You blink again. However, the silhouette of a carnival, complete with tents, Ferris wheel, and twinkling lights, can be seen standing in contrast to the orange hue of the horizon. Gazing at your map, you realize that Hematite town is just ahead and you cant help but smile. It's been a while since you've had any real fun, and you intend to take advantage of the festivities. Suddenly rejuvenated, you hurry your pace for the remainder of the route with a spring in your step.

The Harvest Festival has begun.

information

Every year, the tiny village of Hematite celebrates the year's harvest with a giant festival. Though it started as just a gathering of the townsfolk to feast on the newly plucked fruits and vegetables, each year, more and more visitors from other towns have come to share in the bounty of the normally quiet hamlet. Colorful tents are erected in the town square, housing vendors of every type who have come to share their wares with anyone who'll look...for a price of course. Various carnival rides have also been set up for the more adventurous types, including a Ferris Wheel, a Scrambler, Bumper Cars, and even a tilt-a-whirl. However, if folksy novelty isn't enough to attract you to the festivities, maybe a tournament will.

That's right! Since tempers can often flare in large crowds, the Hematite residents have set up a Tournament Arena in the heart of the city. This year, thanks to the booming influx of new trainers from all over the world, they have decided to open their festival up to those with less than 2 badges and fighting with pokemon level 10. So come on out and show off your raw talent for everyone. Who knows! Someone important may be watching.


rules



All site rules apply.

There will be no posting order in common threads, but try and stay organized.

The festival will last an entire month OOC time, however, you are not obligated to stay the entire time.

This is a liquid RP event. That means, members do not need to travel to Hematite Town to participate. You are allowed, for the duration of this event, to post within the Pokemart, Pokemon Center, and Event Threads for the duration of the event in Hematite town without traveling there.

Your pokemon Team and their levels are locked into the event when you enter. That means, any experience gained and changes made to your team (i.e. trading) do not take affect until you depart from the event.